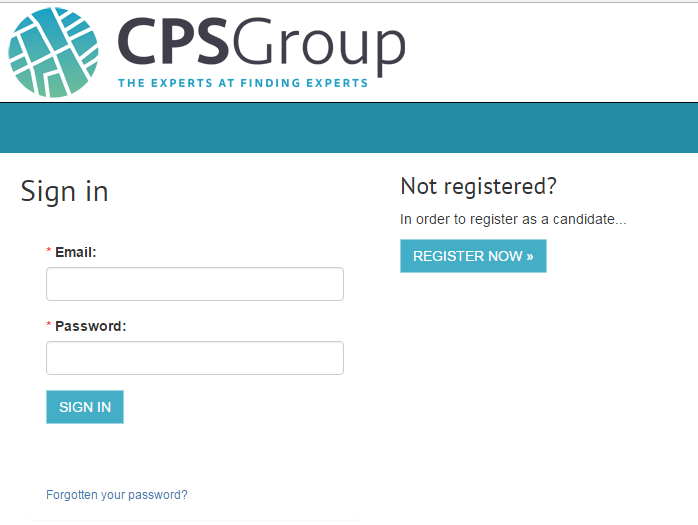 WALKTHROUGH: MANAGING TIMESHEETS
This walkthrough will go through logging into timesheets end expenses as a candidate.
You will be given your username and password via the ProNet plugin or the RDB Online Timesheets Admin area.
You can use the Change Password menu option having logged in.
If you forget your password, a new password can be easily and quickly requested by clicking on Forgotten your password? A new password will be automatically emailed to you.
After logging in you will be presented with the main menu.

Clicking on the Timesheets icon will take you through to the main Timesheets landing page.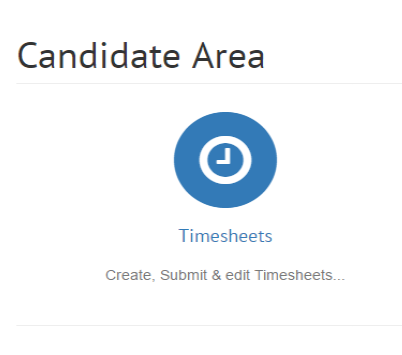 You can enter, view, edit and submit Timesheets and Expenses.
You will be sent automated Email updates to either remind you of a timesheet to submit or confirm OR to report the status of your timesheet submission – "Your Timesheet has been Approved and passed to Payroll for Processing".
Clicking on the Timesheets menu opens the Timesheets list. This provides a quick overview of the number of timesheets currently at each stage of the timesheet approval process.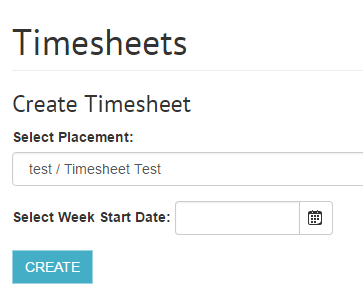 Creating a new Timesheet
To create new timesheet click on the "Create New Timesheet" button. This takes you to a drop-down listing all placements. (Your log in will remain the same for all placements)
Select the "Week Start Date" using the calendar pop-up and having selected the date, click "Create" and the blank timesheet screen appears. (below)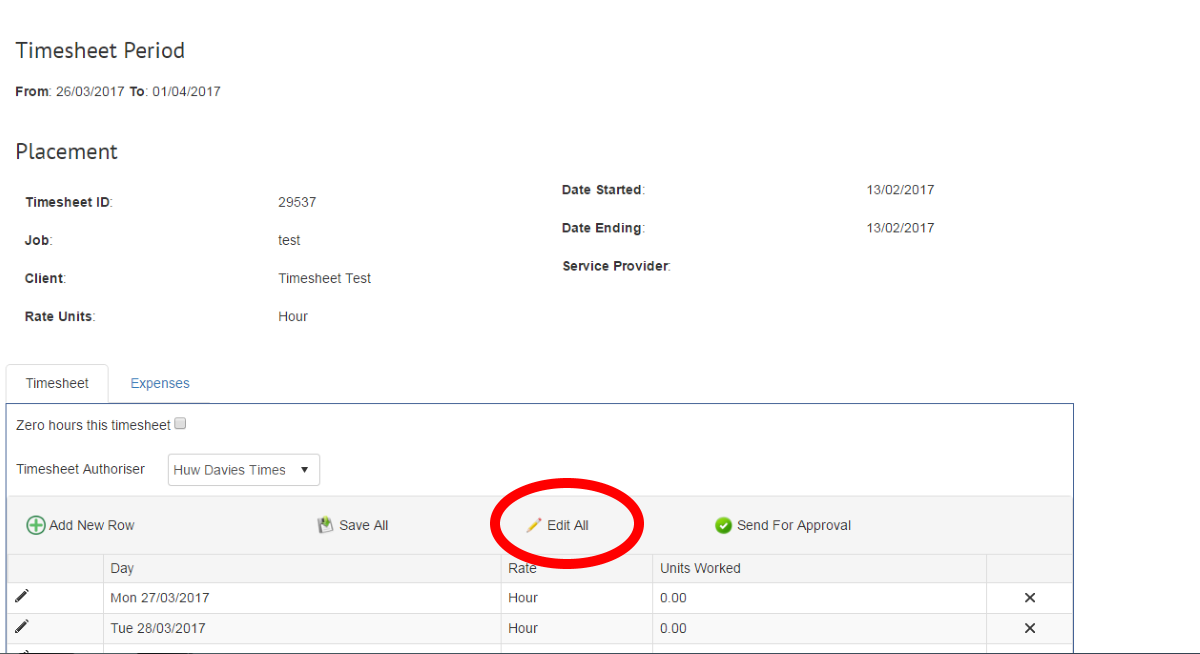 You are now free to enter their hours against each day by clicking "Edit All", you can also switch between different rates.

Once done, you can "Save" for later or "Send for Approval" using the following navigation: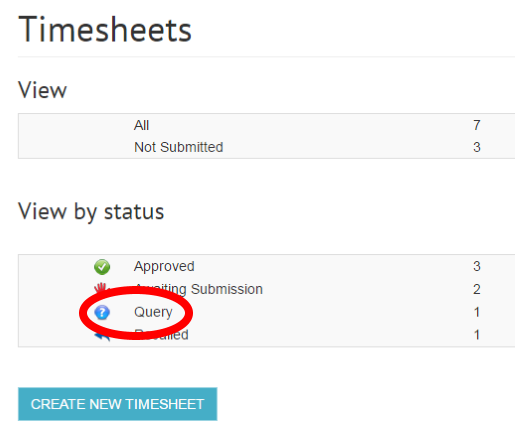 In the main timesheet home page if you see that a timesheet has been "queried" you can resolve this by clicking on Query which takes you to the timesheet which can be actioned and re-submitted.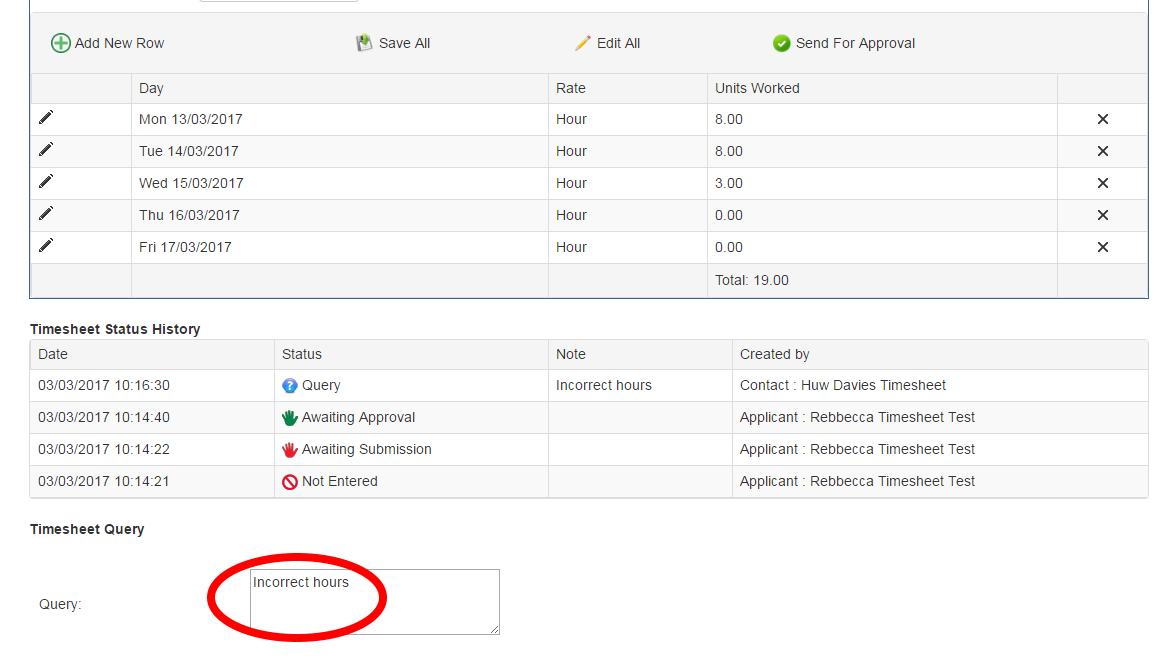 It will detail the enquiry or changes you need to make for you to re-submit a corrected timesheet.

Expenses
You can tab onto the Expenses screen and enter your expenses.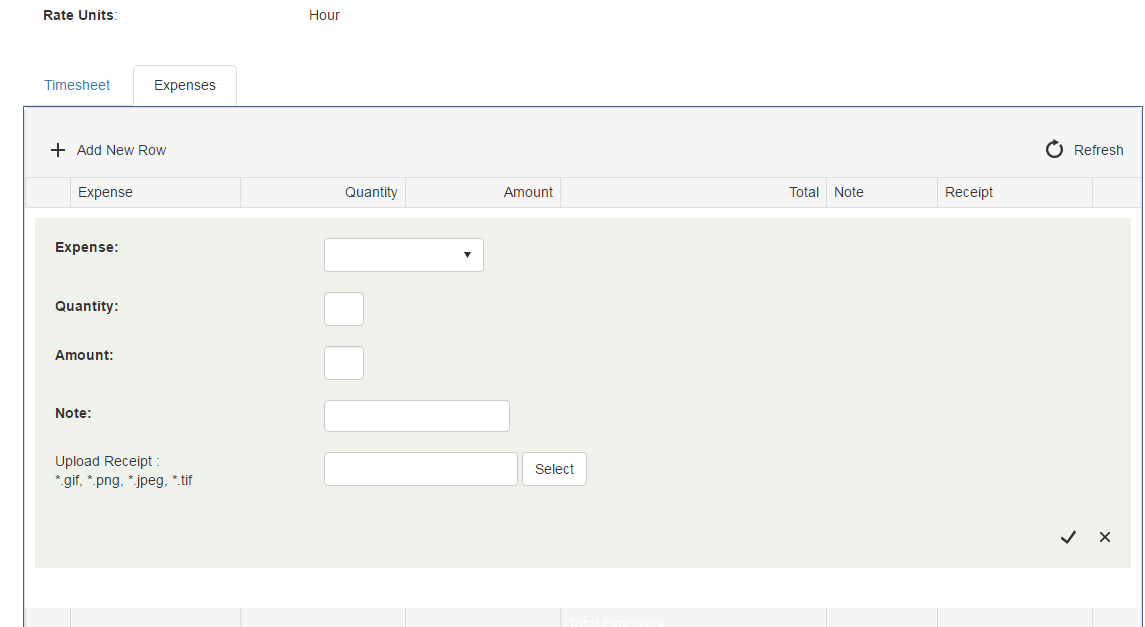 In the expenses section you will need to detail the type of expense, quantity, amount and add any receipts you may have to support this.